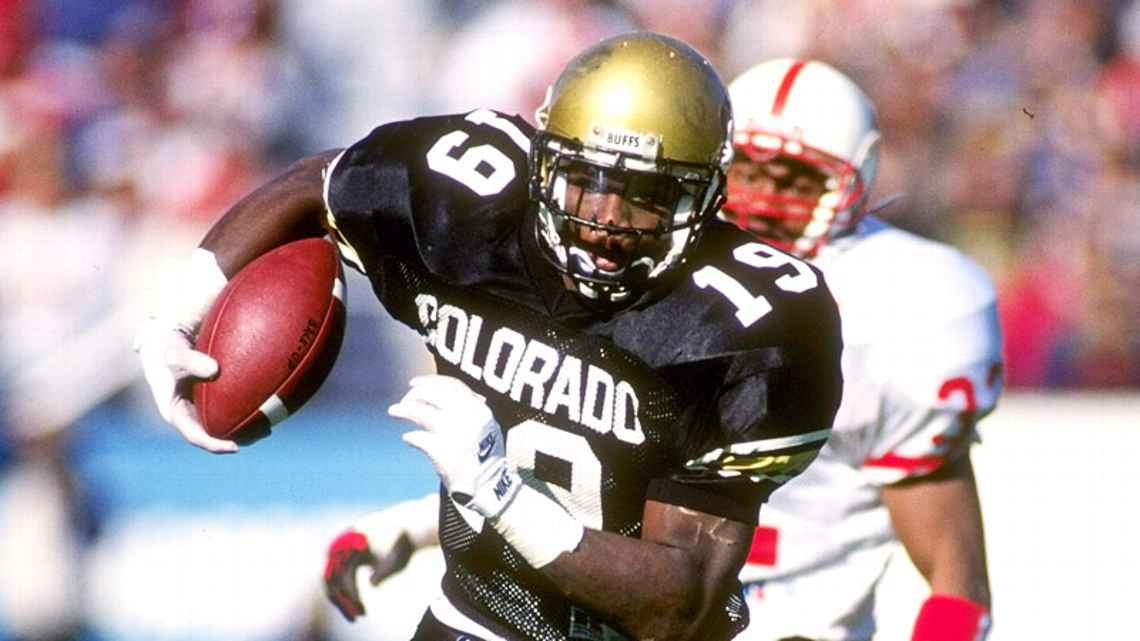 Rashaan Salaam, a Heisman Trophy-winning former running back, has died, a family spokesperson said Tuesday, he was only 42.
Via ESPN:
Salaam was found dead Monday night in a park in Boulder, Colorado, where he had played for the University of Colorado. Authorities said there was no sign of foul play.
"The Buff Family has lost an outstanding young man and a great Buff today," athletic director Rick George said Tuesday. "We are heartbroken for Rashaan and his family, and our thoughts and prayers are with them at this very difficult time."
Salaam won the Heisman Trophy in 1994, after a season in which the Buffaloes finished No. 3 in the final Associated Press poll. He also won the Walter Camp Award that year, and the Doak Walker Award.
During his rookie season, he became the youngest player in NFL history to rush for 1,000 yards. He was 21 years, 77 days old. He also scored 10 touchdowns that season.
Plagued by injuries and fumbles with the Bears (he lost 14 in 31 games), he acknowledged, in 1999, that marijuana use contributed to his problems in Chicago. "It probably had me out there lackadaisical instead of going out there 100 percent," he told ESPN in an interview then. "Everybody thinks getting high is cool, you can let it go when you want to let it go," he said. "But it's just as potent as cocaine."